Custom Printed and Branded Packaging that communicates

We used to make our purchases from people we knew, and a friendly handshake or at the very least, a friendly voice on the phone was assurance we were dealing with a good company. Today thanks to e-commerce, many purchases are made without ever having ANY personal contact with anyone. A few clicks on your computer and the product you need can be delivered to your front door within a few days.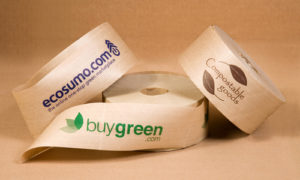 As consumers we appreciate the convenience but no one can argue that the transaction can be rather cold and impersonal. That is not helpful to companies who want to be remembered or who wish to create an "image of difference." For many, a key component to a positive marketing strategy is communicating their brand and creating an image that is positive, upscale, warm and friendly, etc.
Branding is much more than logos
Almost every product we offer can be branded for you because we know how important it is. Everything from our shipping boxes, mailer boxes, mailer envelopes, tape and even our void fill products can be custom printed to communicate the message you want to convey. It is often times much more than a logo or even a web address, it is telling people who you are and/or what you do.
What impression does your package make when it arrives to your customer? Is it memorable? Is it positive? Most importantly, will it motivate a repeat customer?


Whatever your goals or objectives may be, we can help you achieve them. You may be surprised at how easy and relatively inexpensive it can be. Contact us to discuss your specific needs.